Oncology is the study of cancer and an oncologist is a specialised doctor who treats cancer. An oncologist provides medical care to an individual diagnosed with cancer. The field of oncology has three major areas, namely medical, surgical, and radiation. Let us know more about them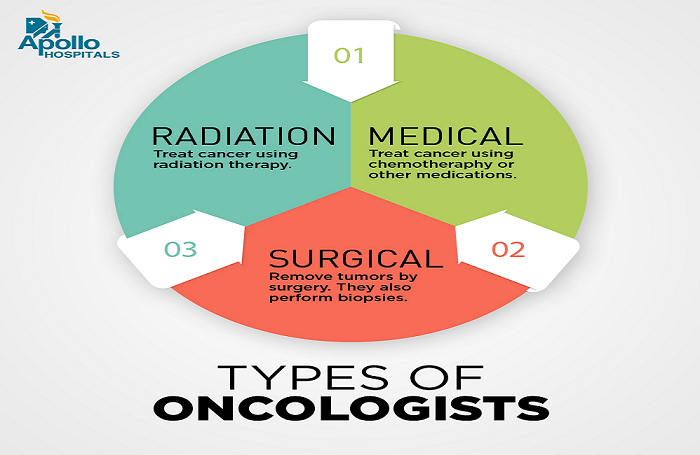 Surgical Oncology
Surgical oncologists may perform palliative surgeries to help control the pain and try to increase a patient's comfort level by managing cancer-related symptoms and side effects. Surgical oncology may include various types of procedures like appendectomy, ERBEJET2, flexible robotic surgery, bowel resection, and hyperthermic intraperitoneal chemotherapy. Someone who is looking to get any of these treatments done should only choose the best medical oncologist in Delhi.
Radiation Oncology
Radiation oncology is a modality of treatment that involves the controlled use of radiation beams to treat cancer and other symptoms caused by cancer. A radiation oncologist treats cancer using radiation therapy.
Medical Oncology
A medical oncologist treats cancer using chemotherapy or other medications, such as targeted therapy, immunotherapy, and hormonal therapy. Medical oncology often works in combination with surgical oncology or radiation oncology to give the best clinical results.
There are also 3 specific fields of oncology – gynaecologic oncology, paediatric oncology, and haematologist-oncology. While gynaecologic oncology deals with uterine, ovarian, and cervical cancers, a paediatric oncologist treats cancers found in children. On the other hand, haematologist-oncologist diagnoses and treats blood cancers, such as lymphoma, leukaemia, and myeloma.
Also, one should consider getting their treatment done by one of the best oncologists. Dr PK Das at Apollo Hospitals, Delhi is one of the leading oncologists who has over 20 years of experience. We hope that this information will help you get a better idea of different types of oncology.