Cancer that occurs on the inside of the mouth is referred as oral cancer. It appears as a sore or growth in the mouth that does not go away. Oral cancers can occur on the tongue, lips, the roof of the mouth, under the tongue, and the inner lining of the cheeks. It can be severe and life-threatening if not detected and cured on time. Early detection and treatment from the best oral cancer hospital in Delhi and other cities in India can boost the chances of recovery for patients.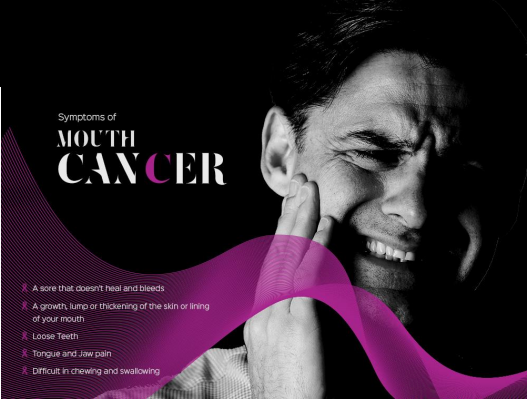 Symptoms:
Some of the most common signs and symptoms of oral cancer include:
Difficulty in speaking, chewing or swallowing

A white or red patch in the mouth

Difficulty in moving the tongue or jaw

Unexplained bleeding in the mouth

A sore, lump or thick patch in the mouth, throat or lip

Numbness in the tongue or other parts in the mouth

Sore throat and change in voice

Ear pain

Weight loss
Causes
Oral cancers happen when the cells inside the mouth or on the lips get changes (mutation) in their DNA. The mutation changes command the cells to continue developing and separating when healthy cells die. The collecting unusual mouth cancer cells can create a tumour. With time, they may increase inside the mouth and in other parts of the body.
Risk Factors
There are certain risk factors that can increase the chances of oral cancer in both men and women. These risks factors are:
A poor immune system

Excessive sun exposure to the lips

Heavy alcohol use

Any kind of tobacco use including cigars, cigarettes, snuff or chewing tobacco

HPV (human papillomavirus), a sexually transmitted virus
As oral cancer can spread fast, early diagnosis is essential. An oral cancer test can spot any initial signs of cancer. Those who experience any of the above-mentioned signs and symptoms should consult a cancer specialist or oncologist without delay. People who are looking forward to getting oral cancer treatment in Delhi can visit Apollo Hospitals, the leading multispecialty hospital in India.